Why you should get one of these folding bikes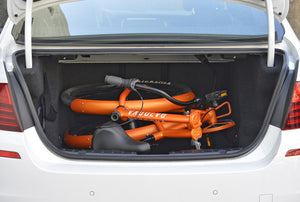 Store Your Bike Anywhere!
Thanks to the patented Folding Mechanism Frame for making Bazooka California Beach Cruiser Bike storeable, transportable and compatct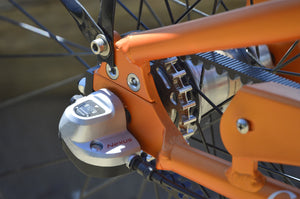 The Smoothest Gear System
Equipped with Shimano Nexus Internal Hub 3 Speed or 8 Speed Gearing System, your rides are guaranteed to be as smooth as a Cadillac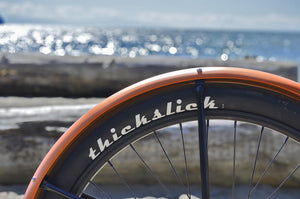 Thickslick Tires
Ride in style with world  famous WTB Thickslick tires. The provided fenders will keep you clean while you ride.
Clean Hands
No Grease. No Dirt.
Belts never fall and do not need oils or lubrications. Enjoy your smooth rides clean.